October 2016
October 31, 2016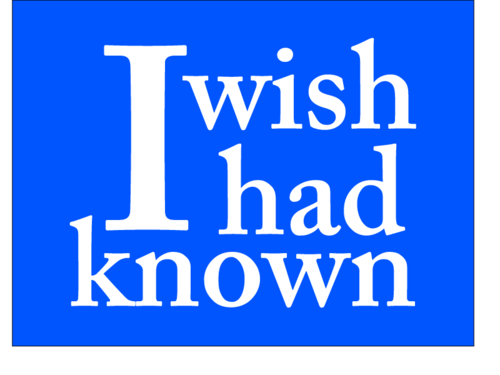 My twin sons were diagnosed with autism almost twelve years ago. If I could go back to that diagnosis day, I would tell myself this:
The diagnosis won't change your kids. They are the same wonderful children, but now they have a diagnosis. The diagnosis will open doors for therapy, respite, and Medicaid waiver programs. Autism will never define them.
You will feel isolated socially. It will be difficult to take your kids to playdates or to the local shopping center. One day you will notice that many of your friends are fellow parents of differently-abled kids. They understand in a way nobody else can.  
You will worry if it's too late to start a therapy. You will worry if you can afford it. You will research, ask questions, and wonder if you will ever see progress. You will discover to trust your instincts. 
You will drag your son to speech therapy year after year at the hospital. It will be a battle to get him into the office. He will need to be carried in, kicking and screaming. One day you will start crying and announce to the speech therapist that he is done. You are done. You walk out, and you don't ever return. It will be one of the best decisions you'll ever make.
You will laugh out loud when your son wonders if a rude girl at school is related to Al Capone. 
You will learn to speak up and ask questions. You will learn not to care what people think of you.
You will be surprised when you discover you are pregnant again. You will wonder if it's a singleton or twins. You will worry about where to put the baby (or babies!) in your modest home. (Can the baby live in the garage?) Everything will be chaotic, but you'll survive. You will have gray hair and bags under your eyes. You will learn about hair color and makeup. 
You will meet people who will amaze you: teachers, principals, associates, and kind-hearted students. You will appreciate the work of SLPs, OTs, and PTs. You will be grateful for the many people who will enter your family's life. Without autism, your paths would never have crossed. You will be convinced that many of them are angels. 
You will nearly lose your mind when you and your husband decide to drive cross-country to visit family. Your son will play the same Elf movie clip for hours on the portable DVD player. You will have car trouble. Even though your nerves will be shot, you will call the trip a success because you made it there and back without losing anyone. Plus you will still have your sense of humor. 
You will laugh when your son wears his Mickey Mouse ears on top of his winter coat hood while waiting for the school bus. It will be his way to say, "Mom, take me back to Disney World." 
You will understand that your husband is the best father in the world, and you can't imagine being on the journey with anyone else. 
You will cry when your son say his first words, even though they are not intelligible to everyone he meets. You will be delighted when he gets his own AAC device and can push buttons to say, "I love you" and "I want some ice cream."
Your heart will nearly burst when you see your sixth grade son on stage at an all-state choir, one of the few students chosen as a solo finalist. You will wonder how the world can get any better or more beautiful than it is at this moment.
You will learn that some people will never understand autism, nor will they try. That's okay, too. You don't need them in your world. They might get there someday. Or not. 
You son won't always be getting up at 2:00 a.m., ready for the day. You will meet a holistic pediatrician who will help your family in many ways with diet, sleep, transition, and anxiety. Some people will think you're nuts. Trust your instincts.
You will not work a full-time job. Your children need consistency and comfort, and you give them both by being there when they go to school and arrive home.
You will laugh when your son says he wants to go sledding because he has always liked gravity and acceleration.
Every morning you will wave goodbye to your son when he gets on the bus. One morning several years from now, he will wave back. It will be the greatest feeling in the whole world.
You will lose your patience. You will yell. You will think you are going off the deep end because raising kids with autism is difficult. You will learn to take deep breaths and go for long walks. 
You will be very pregnant, shopping in Target. One of your sons will lie on the floor and scream. The other child will start crying. You will hear people whispering that you shouldn't have another child if you can't control the ones you have now. Continue to take your kids out in public. Eventually it will get easier. 
You will be proud of your son and his athletic ability. He'll attend Special Olympics events (even overnight events with school staff) and will come home happy and tired – with a few medals buried in his suitcase. 
You will learn that despite both of your boys having autism, they are as different as night and day. One will excel in mainstream classes and will be discharged from special education. One will be enrolled in a special school for students with disabilities. People have all kinds of opinions about these decisions, but it's none of their business. You will do what is right for your sons. 
You will discover autism isn't the end of the world; it's just a different one. 
Even when they are teenagers, you will go into their bedrooms for a brief moment in the night and watch them sleep. You will marvel at what amazing kids they are, how much progress they have made, and how lucky you are to be their mom. 
You will be on a roller coaster
ride for years, likely the rest of your life. The highs are exhilarating, and the lows are disheartening. You'll hold on for dear life during the sharp curves. You'll scream. You'll experience the thrill of wind whipping through your hair. You'll be scared. You'll laugh. The next day you'll brush your windblown hair and start over again. 
At times, especially in the beginning – you will feel lost. Eventually you will discover you're exactly where you need to be.